As a Christian, you know God made you in His image
but are you living out the freedom he's given you to use your gifts and talents to run your business- and do it well – FOR HIS GLORY?
Sometimes running a business can leave you feeling overwhelmed and discouraged because you can't get focused enough to complete goals, but you're at a loss for how to move forward. 
There's always too much going on- and keeping up in this fast-paced world is, well, daunting.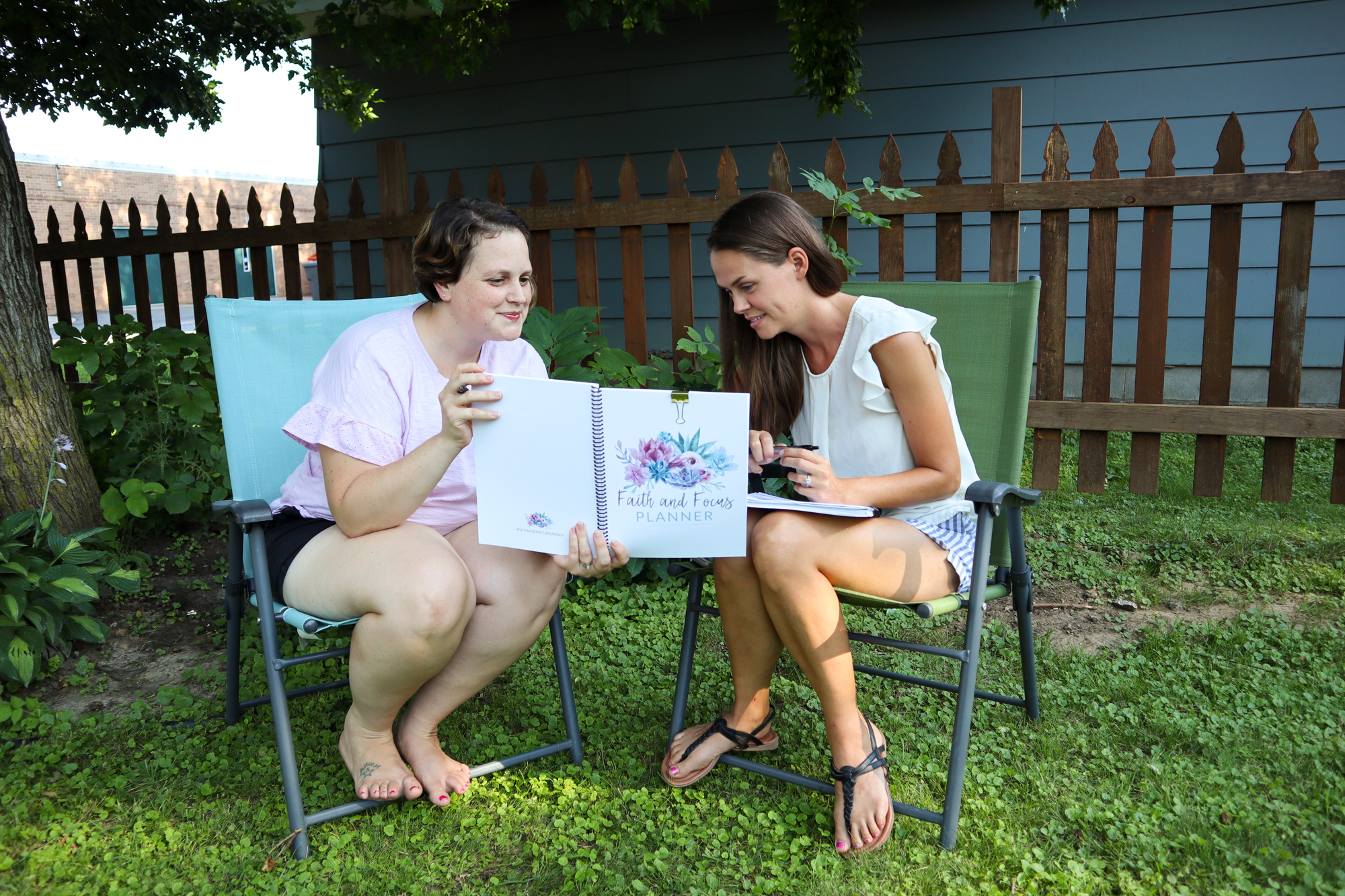 With everything going on… and #allthethings in both business and life… you feel like there aren't enough hours in the day to make it all happen. 
You're exhausted from striving and juggling everything in your business and feel like you can't take time to rest.
You can't get focused and complete goals, and you're at a loss for how to move forward, never mind the big, bold steps you want to take to move forward in your business.
You start to wonder what it would be like to find focus for what comes next.
Maybe you even feel guilty because you want to build a strong, thriving business. From where you stand, success seems just out of reach and your to do list is never ending.
Here's the truth as a Christian business owner:
Your identity is not rooted in your business, money, or material goods. 
Your identity in Christ weaves its way into how you live out your life as a business owner.
Becoming more deeply rooted in your identity in Christ allows you to walk in the freedom you've been given, with confidence AND grow your business through boldly living out of that identity while you thrive in your home and business.
Girlfriend, you were created for the business and the life you are dreaming of (and longing for) – and as a Christian, I'm letting you know IT IS okay to build that million dollar business you are working towards.
You CAN make a huge impact in your family, community, church, and for missions when your business continues to grow.
So, are you ready to become more focused? Finish your goals? Finally cross off everything on your to do list? Take days and weeks off of your business to rest? It's time to grow your thriving business. 
I fiercely believe you can give glory to God through building a strong, prosperous business.
If you are nodding your head to these things, you are ready for Faith + Focus Business Coaching and Consulting.
Faith + Focus is for you if you're:
Trying to live from a place of rest and trusting in God.

In need of encouragement and accountability in your faith and business.

Looking to step up your goal planning and tracking to move you forward so you continue to thrive.

Excited to finally have focus for your business.

Ready to break down goals into actionable "to do's"- and finally getting them done…

Put your feet up and read that novel that's been sitting on your shelf for months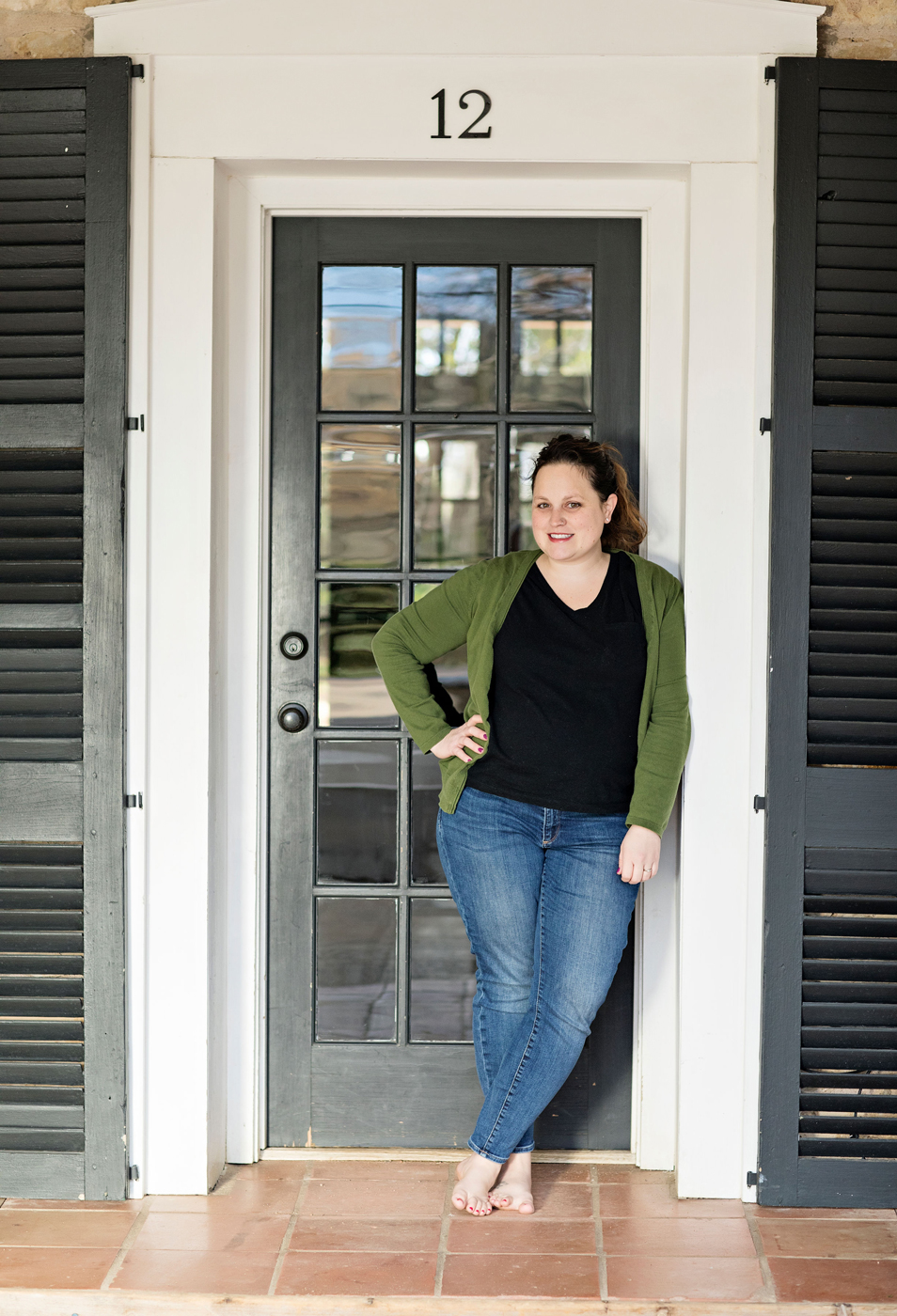 CLARIFY & PLAN
An initial 90-minute planning and assessment call with a corresponding workbook to identify what your goals are and how you can take action in a way that brings forward progress.
Depending on what your unique goals are, your actions can look like: 
Mindset work.
Helping you discover who you are and where you're heading through self-discovery.
Delegating.
Creating a schedule that works better for you so you can focus on what matters most.
ACCOUNTABILITY & ACTION TAKING
We follow our Faith + Focus method of 
Prioritize what matters most.

Systematize everything you possibly can.  

Optimize your life so that you can be fully engaged.
My devotional for you to grow in your faith and your business simultaneously.
Voxer access for a discounted rate of $49/mo. (typically $99/mo)
Content reviews on any offerings or content you're creating.
"If you're needing a little encouragement or coaching on how to operate your business in the image of Jesus you don't need to look any further. Danielle was created for this purpose. She will guide you and help you find the clarity you are seeking and implement it."
Heather Farris
Let's talk about how to get you moving forward by scheduling a discovery call now.
Business Owner Coaching & Consulting - 2 calls
50 minute calls x2

Part coaching, part consulting

{Voxer support – $49 extra charged per month}

Scheduled over 6 months
Business Owner Coaching & Consulting - 5 calls
50 minute calls x5

Part coaching, part consulting

{Voxer support – $49 extra charged per month}

Scheduled over 6 months