A few weekends my grandmother moved into my parents' house. While this doesn't seem significant, my parents live 15 minutes away. My whole life my grandmother has lived five hours away at her house, on the other side of Wisconsin. My mom moved her to their house to take care of her because she was not able to take care of herself anymore after three different surgeries. I was in North Carolina at the Boss Mom Retreat and was shocked when I was told they were bringing her to live with them that next day.
I honestly didn't know what that would mean for me and for my business. My parents respect my business and the fact that I work from home (not just sit around and do nothing), but I also know that if something came up, they wouldn't hesitate to ask me to help out. And to a point, I would be okay with helping.
This uncertainty made me think of what if other unexpected this pop up in business, outside of my control. There are a few things that I thought of that would allow for mitigation of risk or if something were to come up, what I could do to help be prepared. While I really don't want anything to happen, I also want for you to be prepared in the case that something takes you away from your business. It can be either bad or good.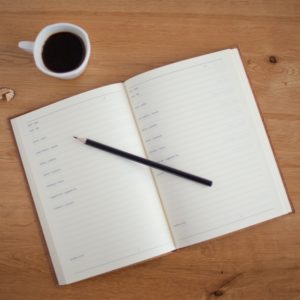 Cultivate a standard of sharing with your clients. By saying this, I'm not saying oversharing crazy personal information, but I love openness and honesty that I have with my clients where I can say "this is happening, I'll need this amount of time away from my business." It's also good to have that honesty if you are a product-based business. I have seen multiple shops post that a life event has happened and that the shop is temporarily closed. Y'all, no one is going to get down on you for taking time off to take care of yourself, your family, etc. If they do, is that someone you really want to do business with?
Having someone else know your business backend is always nice. I love outsourcing and delegating and I think it's so important to have another person who can back you up if something comes up where you need them to send a quick email or post something in your shop. If you have someone who you trust to help keep the business running as you take care of the unexpected, that is amazing! I love my virtual assistant and trust her completely to take care of things.
Establish good boundaries in your work time and non-worktime. Taking care of yourself during the unexpected is so important because there is only one you and you are the only one who can run your business and do everything else you do. As you go through something unexpected, take time to rest and recharge. Make a list of things you love and that you can do in short times when you have a break and a longer stretch. You'll never regret taking care of yourself.
If you love the idea of having a virtual assistant to help you if something unexpected comes up, but you aren't sure what you want to delegate or outsource, why don't you click over and schedule a Delegate It! Dream Team Audit with me. I make the process easy as we spend 45 minutes together talking through your business, your goals and what you like or don't like. I have had so many clients say this was a game changer for their business.