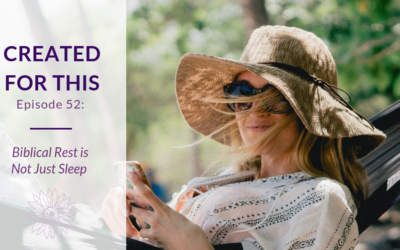 Biblical rest is more than just sleeping. We as physical beings need that rest. However, we also need Jesus. Bottom line, that is how we are going to find rest. "You'll never be able to fully rest until you're aligned with God." So what does that mean? Our hearts were...
Join the conversation about rest on Instagram.

Created for This, a devotional for Christian women entrepreneurs, was actually created for YOU.
It will guide you in growing stronger in your faith, which will lead to greater confidence in your business!
It will help to reaffirm your identity as a daughter of God…and when that is top of mind, you are much more aware that anything is possible in this life with Jesus!