Ahh summertime. A time to kick your feet up, relax, sip some sweet tea and enjoy a good book.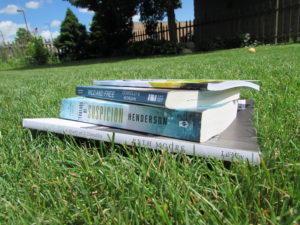 Well, maybe your summer doesn't look quite like a relaxing time, mine doesn't really either, but I love soaking up the sun with a book, even if it's for a few minutes.
To help you make the most of your summer (and of course your Amazon Prime) here are some great summer reads:
Created for This by Danielle Roberts (yup, that's me)
A devotional written specifically for the Christian women entrepreneur or small business owner, based on Proverbs 31. The bite size pieces of biblical truth are a perfect way to continue your spiritual growth this summer.
Threads of Suspicion by Dee Henderson
I am a huge Dee Henderson fan! I've read most of her books multiple times and I'm so excited for this latest one. It is a sequel to Trace of Guilt and darker than some of her other books, but just as good. The mystery in it kept even me guessing and I've been reading mysteries since I was six.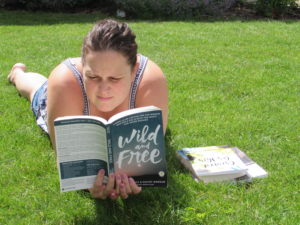 Wild and Free by Jess Connolly and Hayley Morgan
This book taught me so much last year when I read through most of it. I say most of it because I didn't finish it. It's a deeply thought provoking book that hit me hard on deeply personal issues. Their tag: A hope-filled anthem for the woman who feels she is both too much and never enough. This was and still is somewhat me so that's something I've been working through. I think I'm going to pick up this book again over the summer.
I just got this book in the mail and I'm super excited. I've done several books by Beth Moore and she always delivers words that encourage and allow for deep meditation. This book is focused on learning how to take care of what God's entrusted you with (friend, you have so much!) and how to further his kingdom by sharing Christ with others and pour into others in mentorship. I have a devotional on mentorship so I feel strongly about this.
Present Over Perfect by Shauna Niequist
My friend got this book and although I'd seen it on social media, I wasn't super interested, until she showed me a few pages and I felt like Shauna was speaking right to where I am or where I want to avoid. She shares about a time in her life when she was burned out and gives you an invitation to walk towards finding your worth in Jesus, not your busy schedule and other ways we seek our self-worth.
P.S. It looks like we'll be going deep into ourselves this summer! I'd love to hear what you're reading! I'm always open to new books.