If you're new to me, you'll need to know that since August, God called me into a time of rest. I have had to learn a few important lessons about God being God during this time. One of them was that I had to identify my expectation was always that something wrong was going to happen before I could fully rest in God, and understand that he is in control.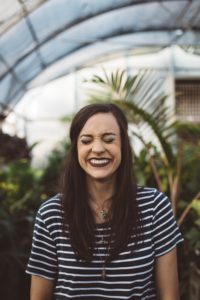 This post contains affiliate links.
I finally finished the book, Wild and Free, a book I've been working on since March of 2016. While reading it, God challenged my belief that every time the phone rang or my clients messaged me, it did not mean that something was wrong. Instead, I needed to believe that God wants good in my life. He wants me to believe I can answer the phone or a message and its good news. Romans 8:28 says "And we know that in all things God works for the good of those who love him, who have been called according to his purpose."
Through my time of rest, I have also learned how vital rest is and what God wants to do through a period of rest can be imperative to a life well lived, even if we have no idea what is going to happen during that time. One Sunday afternoon, I was reading through Isaiah 40 and my NIV study notes bounced off the page. They said: "Hoping in the Lord is expecting that his promise of strength will help us to rise above life's distractions and difficulties. It also means trusting in God. Trusting helps us to be prepared when he speaks to us. Then we will be patient when he asks us to wait and expect him to fulfill the promises found in his Word."
God knows what will happen and it is best to trust him. During this rest period, I was sick for close to two months with respiratory issues. This meant I was very thankful for the times I had set aside for rest – I did not have to feel guilty to take naps and give myself time to heal.

The Boss Mom Retreat was during this time of rest. For those who don't know, I am a member of Dana Malstaff's Boss Mom team. With as amazing as we wanted the retreat to be, it was highly time-consuming and therefore, extra space was good and allowed me the capacity to give me time to do my job well. Although I didn't want to admit it, I needed to admit that I couldn't continue to run full steam ahead on everything for everyone and needed to be careful with my commitments so I could do the best I could at what I had already committed to.

When you take time to rest and have to eliminate things that do not align with your priorities. That was re-established as I assessed where my time and energy would go. My reason for running my business was to have time with my family. I wanted to empower my team. I wanted to reconnect with extended family and friends. I feel like I accomplished these goals because I intentionally stepped away non-essential parts of the business for friends and family.

If you have ever questioned whether you need a restful period, I want to encourage you to say yes. It does not have to be for faith purposes or pregnancy, as mine largely was, but these two outcomes were amazing too:
I have had so many ideas because I have actually given myself the ability to have a clear mind and not be rushed all the time.

I have not felt guilty for taking a break or saying no to something if it does not seem restful or like it serves me.
If you need a great devotional for this next season of life, go order my devotional, Created for This, which has devotionals created just for business women!
Pin It!