You don't have time to waste. You own your own business and live a full life so you want to use your time wisely. But your to-do list never ends, your brain dreams up a million ideas you want to try but can't find the space for, and administrative tasks pile up. Simplicity sounds like a great concept in theory, but is it possible in real life?
It is.
You, sweet friend, can live in simplicity. A more simple life is available to you. Right now.
So what is simplicity?
Let's start with what simplicity is not. Simplicity doesn't mean life is easy, basic, based on a formula, or without worry. Simplicity is much more complex and rich than that.
Simplicity means you
prioritize,

delegate,

set boundaries,

optimize your time,

and are always in-process.
Simplicity is found in the priorities you set in life. You find it when you delegate and allow others to help you. Knowing when enough is enough allows you to live a simple life.
Simplicity allows you to do more of what you love by optimizing your time.
When you make conscious decisions in alignment with your values and priorities, you live simply. Simplicity just means living with intention. It means optimizing your life, business, health, and relationship with Christ.
Simplicity is not merely the art of saying no and yes at the right times. It is the mindset that understands how your decisions impact what you want out of life, how you live out your God-given calling, and how you glorify God in anything and everything you do.
Is simplicity possible?
Right about now, you're thinking, "Cool. Ok cool, Danielle. That sounds amazing and awesome, but can I really live a simple life? My life is so crazy right now. You have no idea!"
I know how complicated, busy, and stressful life is because my life is full with my husband, four kids all under the age of seven, growing two businesses (I'm a life coach and consultant for Young Living essential oils). I also clean the house, keep track of the finances, and buy the groceries. Oh, and I host a podcast.
My life isn't easy, basic, or worry-free, but it is simple and uncomplicated. I choose what to do, how to work, and how to raise my family based foremost on my faith and secondarily on my priorities, boundaries, and time optimization.
And friend, simplicity is possible for you too. Right where you are. Right as you are.
You were created to glorify God and live in freedom. God wants you to live in freedom from fear, freedom from overwhelm, freedom from unrealistic expectations, and freedom from wondering how to spend your time.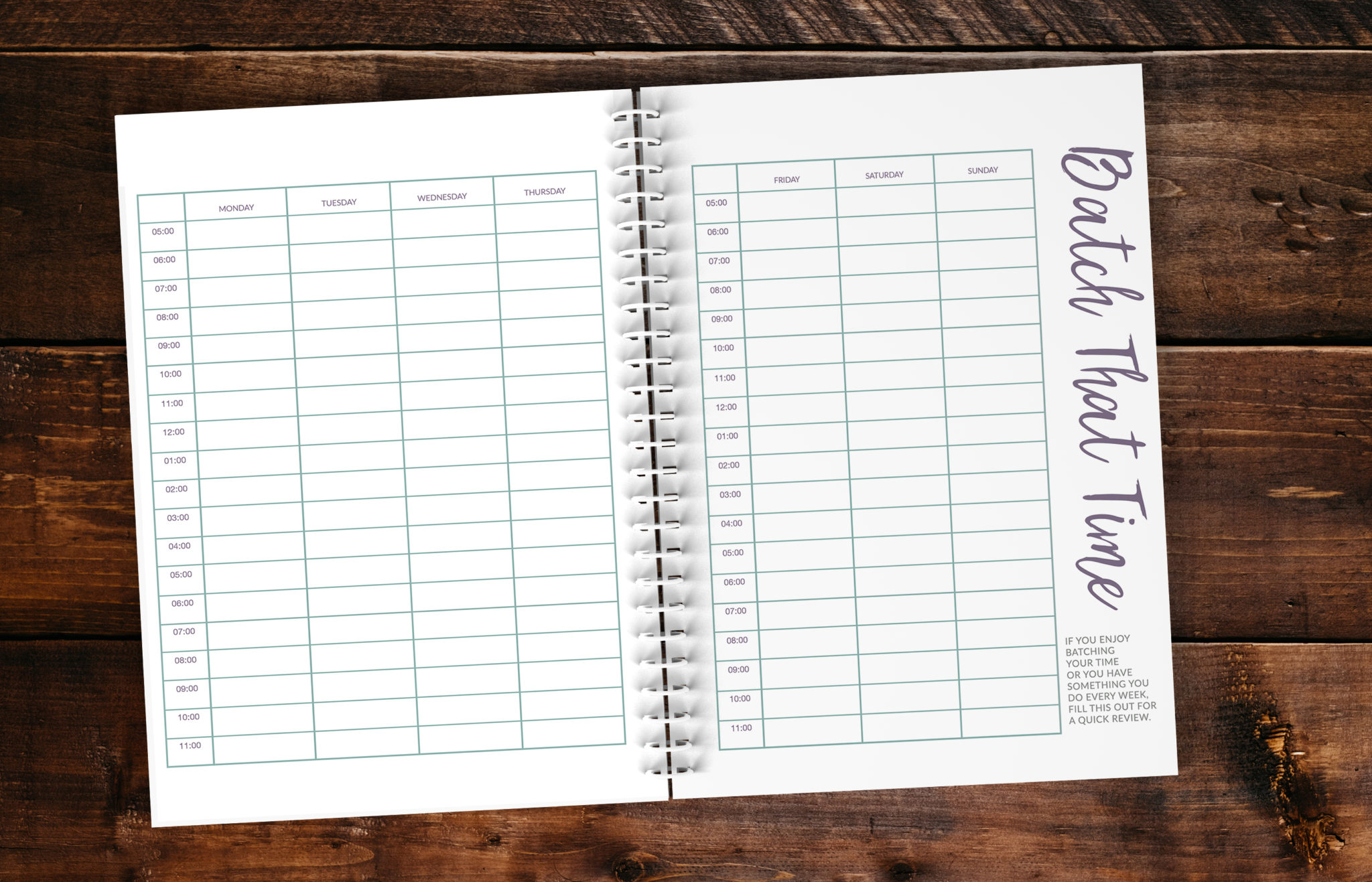 So how can you live in simplicity?
Friend, simplicity is an ongoing process so please don't think you'll arrive overnight, but you can take one step toward living a more simple life today.
You and I know that you don't have time to waste so grab your copy of my time blocking worksheets. Why?
Setting boundaries on your time based on your values and priorities is key to simple living. And these worksheets will help you figure out how to effectively use (and not waste) your time. You don't need to rush around trying to do everything on your to-do list because these worksheets provide guidance so you optimize your values and time.
Remember, living in simplicity means you continuously make informed, intentional, and conscious choices based on your priorities and values.
Friend, you don't have time to waste. You're an entrepreneur living a full and abundant life. Even with your never-ending to-do list, million ideas you'd love to try but can't find the space for, and logistics to handle, you can live in simplicity.
Allow yourself the freedom to glorify God and do more of what you love by optimizing your time. Take one small step today to live in simplicity by grabbing these time blocking worksheets.
Comment below on what you find challenging about living simply. What is easy about it? What do you find hard?